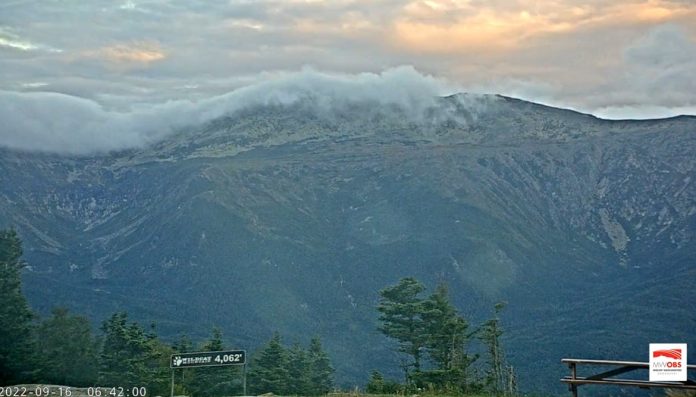 The New Hampshire Union Leader is reporting that Mount Washington dropped below freezing overnight, and iced over on Thursday morning.
Mount Washington stands at 6,288 feet, and contains a meteorological observatory and visitors center.
The Union Leader says:
While temperatures in other parts of New England dipped slowly into the cool dryness of early fall, photos shared by the Mount Washington Observatory from the summit showed thick ice crystals coating the sign marking the mountain's pinnacle.
At daybeak Friday, Mount Washington was a crisp 27 degrees — and that was before factoring in the chill of 60 mile per hour winds, which made the summit feel closer to 6 degrees, according to data collected by the Mount Washington Observatory. A live video stream from the summit was partially obscured by clouds.
Summit conditions on Friday, September 16 2022 at 10:30 AM EDT were still below freezing and the wind was gale-force strong.
TEMPERATURE 30°F
WIND 57 MPH, GUSTS 64 MPH
WIND CHILL 10°F