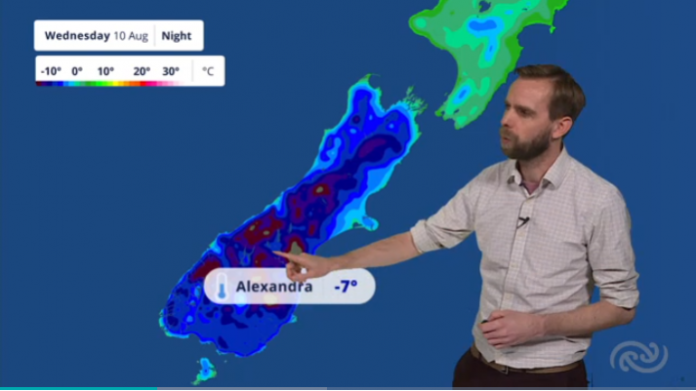 New Zealand faces a week of "cold, stormy weather," says the August 9 headline of Stuff.co.nz.
"MetService has warned New Zealanders to brace themselves for the 'coldest week of the year' with sub-zero temperatures, flurries of snow and heavy rain expected," writes Stuff.
Manapouri recorded a temperature of -8.1℃, the lowest on the South Island on August 8, with below normal and significantly below subzero temperatures recorded across the island.
"The coldest week of the year" meteorologist Stephen Glassy told Stuff. "It's going to be the coldest week for quite a few places, including areas of the North Island."
Glassy said the forecast is for the cold weather to persist for the rest of week, with temperatures in some location possibly even going lower than they've already experienced, with "severe frosts" likely for  the Canterbury and Marlborough regions in the South Island.