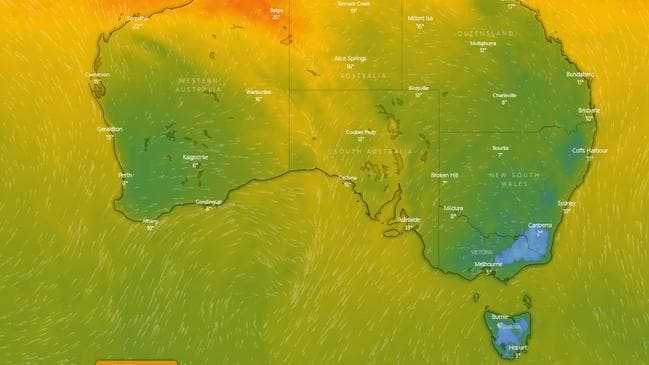 Multiple news outlets have reported on what The Australian warned would be a "nationwide cold snap" resulting in some of the coldest temperatures of the year, bringing with it below zero temperatures, snow, and hail across wide swaths of the country.
"The Bureau of Meteorology told NCA NewsWire that Queensland's August average so far this year had fallen between four and eight degrees since the same time period in 2021, plummeting to -2℃ temperatures in some parts of the state," reports The Australian.
Unusual cold accompanied by fog, hail, rain, and snow has reached all corners of the Australian nation/continent from New South Wales to the Australian Capital Territory, to Victoria, South Australia, and Tasmania.
Western Australia, including Perth, is being particularly hard hit by this cold front, where snow and hail fell across much of the state, from Perth to Stirling Range National Park and beyond.
"Perth has shivered through one of its coldest days of the year, thanks to an icy cold front spreading over south west Western Australia," reports 9News. "The air driving the cold front is said to be 'unusually cold,' with temperatures forecast to drop [between] 4℃ and 8℃ below average [on August 9]."
Perth's main weather station recorded a daytime temperature of just 9℃ at noon on August 8, "equal to the city's average overnight minimum temperature at this time of year and a whopping 9℃ below its average August maximum temperature," according to Weatherzone.