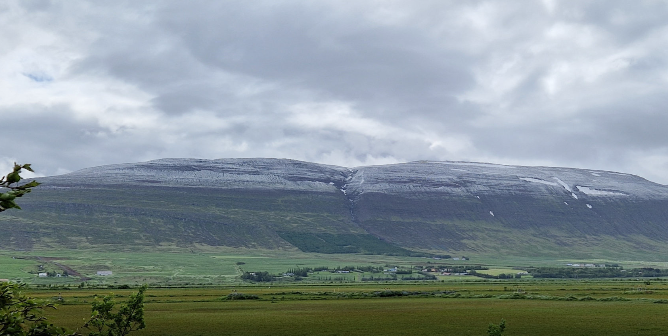 RUV in Iceland reports:
The summer has been disappointing in most parts of Iceland so far, many people would agree. Even when the sun shines, it has been very cool.
This has been particularly true during the past four days. Akureyri, for example, has been experiencing its lowest June temperatures in three decades. [bold, links added]
The cold summer weather has been dominant across the country since mid-last-week.
Meteorologist Einar Sveinbjörnsson wrote this weekend on social media that Iceland is currently trapped between two large warm patches on both sides of the Atlantic.
It is definitely the coldest period after the Summer Solstice that has affected Iceland during the 21st century so far.
The average temperature in Akureyri did not even top six degrees Celsius this [past] weekend.