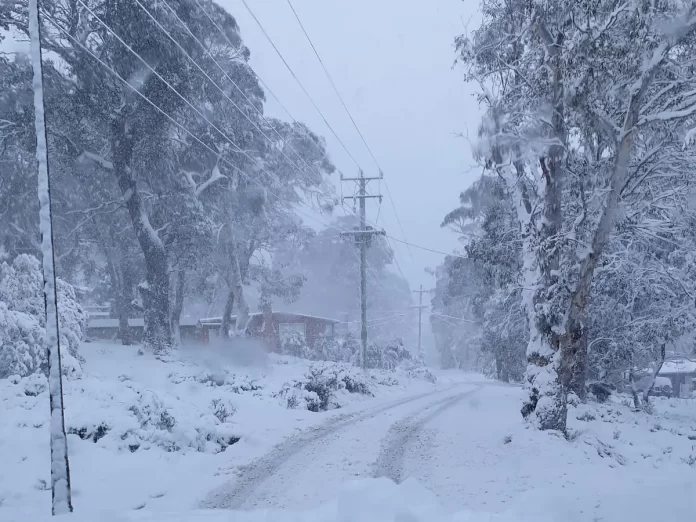 The Australian Broadcasting Corporation news (ABC Australia) reported snow blanketed the suburbs of Hobart, the capital of Australia's southern island state Tasmania, in late-July. ABC Australia reported snow fell to as low as 150 meters above sea level.
Cold and wet conditions lasted for about week, causing hazardous driving conditions.
Luke Johnston from the Bureau of Meteorology told ABC Australia the lowest temperature during the cold spell was -20C at the pinnacle of kunanyi/Mount Wellington.
"[It is] a very cold outbreak for the state, with snow showers down to low levels — nearly sea level — with a few reports of snow flurries … to about 20 meters above sea level in Howden," Mr Johnston said.
The maximum temperature recorded at Hobart was only 8C, which Johnston reported was "just about as cold as you can get for a day in Hobart," continuing that the rest of the island state would be ""very, very cold for most of Tasmania, even for Tasmania, with widespread minimum temperatures between -2 and -4 degrees."
(Image from The Guardian)