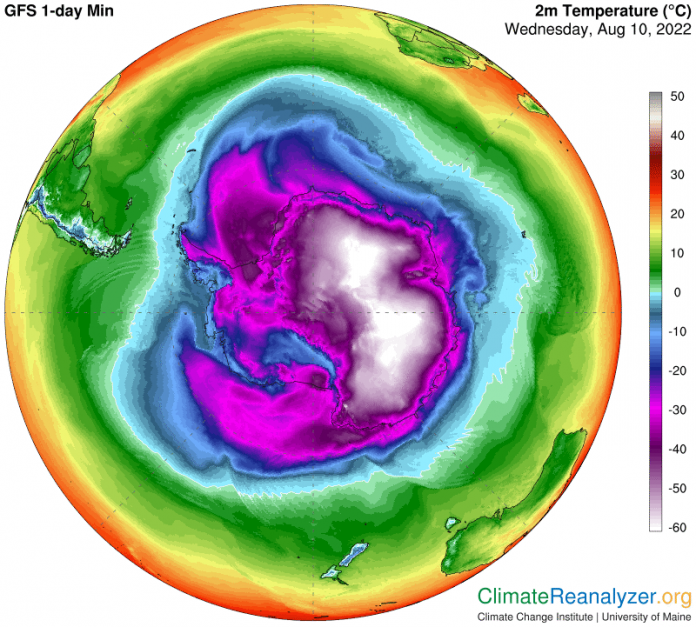 Electroverse reports:
Antarctica's provisional average temperature for July is in, and as expected, it was a cold month across the bottom of the world.
The South Pole Station logged an average temperature of -61.2C (-78.2F) last month, which is a full -1C below the 1991-2020 baseline and some -1.4C below the 1981-2010 average.
As we have reported elsewhere on ColdWeatherReport, much of the Southern Hemisphere has been reporting abnormally cold or record cold temperatures.