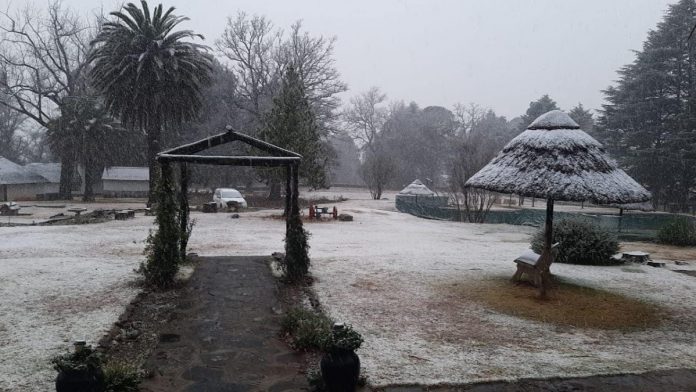 The Times Live of South Africa reports snow is falling across parts of the country.
The Times Live story, "Brrrr … it's snowing over parts of SA," reports:
According to Snow Report SA, snow has fallen over the southern Drakensberg and Kokstad.
Snow Report predicted earlier in the week that snowfall was expected in KwaZulu-Natal, Eastern Cape, and Lesotho.
"Low-level snow at a level reachable by ordinary vehicle is a possibility in some areas," it said.
Image: Snow at St Bernard's Peak Mountain Lodge in the Drakensberg,
photo source: St Bernard's Peak Mountain Lodge via Facebook