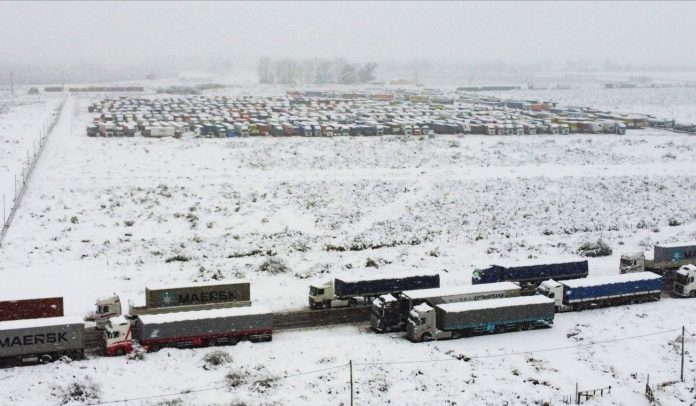 A significant heavy winter weather event hit South America last week stranding hundreds of truckers along with Argentine-Chile border. There was so much backlog, that giant parking lots were overflowing near the Route 7 highway.
According to this photo essay by The National Review, the truckers made the best of it.
Above Photo: Stranded trucks by Route 7 at a parking lot as drivers wait for better weather conditions to cross into Chile through the Cristo Redentor international pass in Pedriel, Mendoza, Argentina, July 15, 2022.