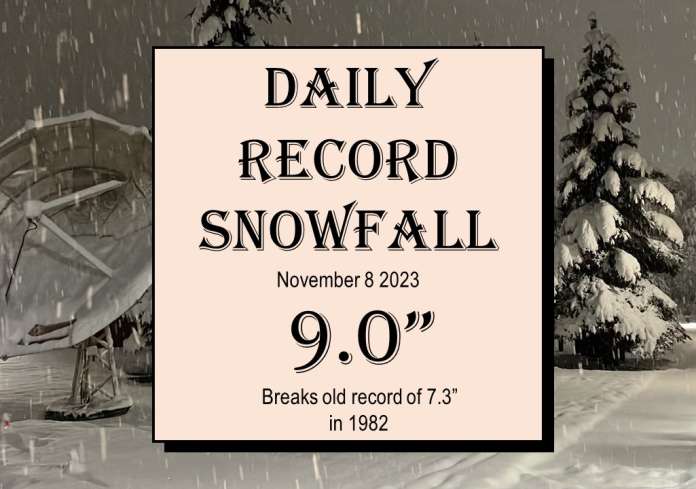 Anchorage, AK has been walloped with heavy snow. The US Daily Express reports:
In just 48 hours, over two feet of snow fell in Alaska's largest city, Anchorage, breaking two daily records. The city's daily snowfall record was smashed on Wednesday when nine inches of snow fell in 24 hours.
This is only the fourth time on record that the city has seen consecutive days of nine inches of snow in any month.
The snowfall broke the daily record by almost two inches. According to the Anchorage National Weather Service (NWS) Twitter feed, "Anchorage has set another Daily Snowfall Record! November 8 2023 had a total daily snowfall of 9.0″, breaking the previous record of 7.3″ in 1982! "
A commenter on the NWS Twitter Feed showed off the accumulation on his garbage can lid saying, "Garbage can check. 5" more fell on the beloved garbage can."