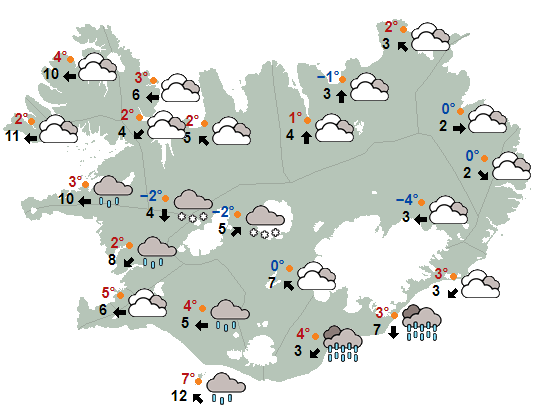 Winter has come early to Iceland.
Reports from Snow-Forecast show that most of Iceland had experienced sustained below freezing temperatures for most of the seven days preceding October 10, with snow being a regular and repeated occurrence during that time.
The snowfall and accumulations became so heavy that on October 12, Hellisheiði, the section of road connecting the capital region to the South Coast, was been closed, according to Iceland Review.
Stranded cars have been reported and the Icelandic Road and Coastal Administration is warning more closures are expected, advising drivers to stay off the roads if possible.
Snow totals over the past week have ranged between 20 and 40 inches in some locations with between 1 and 10 inches being common.