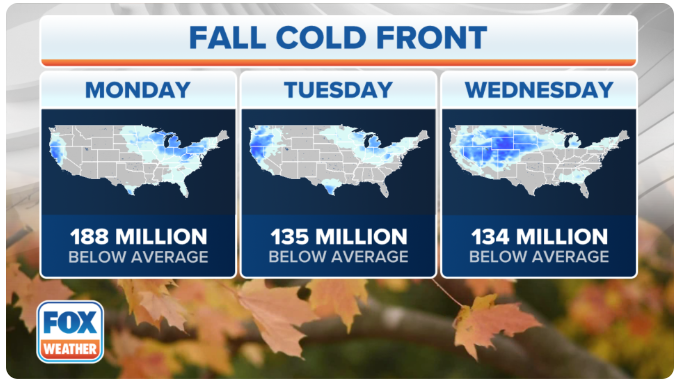 Image above: Temperature departures for the next few days. (FOX Weather)
FoxWeather reports that the first big cold front sweeping the nation this fall will result in 134 million people experiencing below normal temperatures in the United States.
"If you live in the central portion of the U.S., if Jack Frost isn't nipping at your nose right now, he's going to be knocking on your door," said FOX Weather meteorologist Steve Bender.
Meanwhile, a map from weather.gov on Tuesday 10/10/23 showed a large swatch of frost advisories stretching from Minnesota into northern Virginia.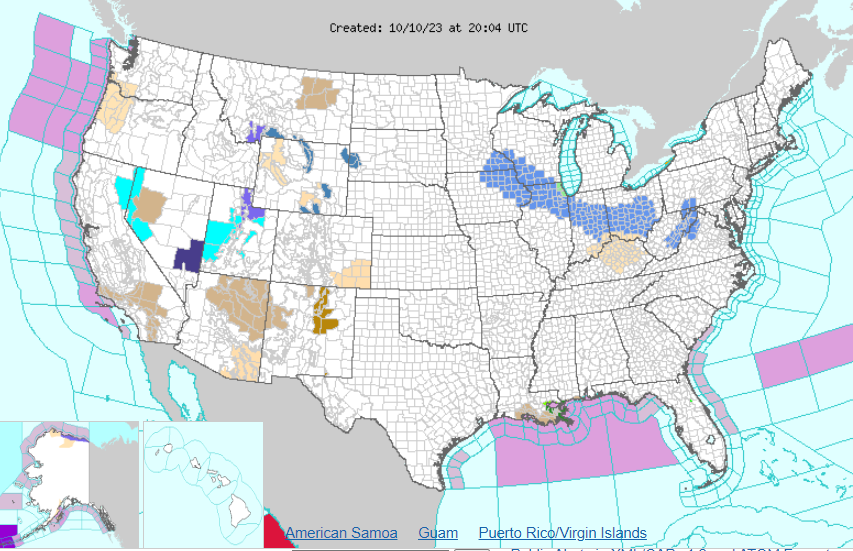 Weather.gov notes in their description of the map the wide area covered:
A pair of cold fronts will move through the western U.S. over the next two days, bringing precipitation inland across the Northwest, Interior West and eventually into the central/northern Plains late Wednesday. High temperature departures of 10 to 20 degrees below mid-October averages will spread eastward through Wednesday, supporting accumulating snow in the higher elevations (mainly 7000+ ft) of the central to northern Rockies and light to moderate rain elsewhere across the West.