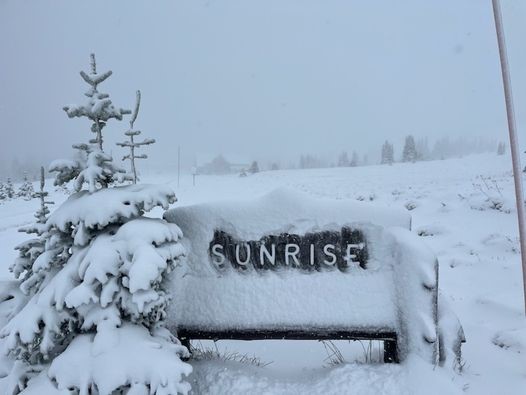 Image: U.S. National Park Service, Wednesday, September 20.
"Early snowfall at Mount Rainier hints at upcoming winter wonderland in western Washington," read the headline of a KOMO News story on September 28.
The National Park Service posted pictures showing heavy snowfall as early as September 20, even before fall had officially commenced. The Washington State Department of Transportion also posted photographs of the early snow, stating "These winter wonderland pictures are from SR 410 near the summit of Cayuse Pass."
Snow from the early cold front should be expected to linger above 10,000 feet where temperatures at Camp Muir are at or below freezing with high winds creating white out conditions, and at Mount Rainier's summit where temperatures are in the teens and 20s, according to RMI Expeditions.