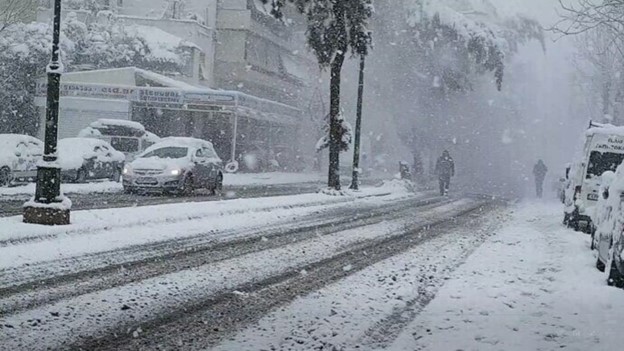 Image credit: Navya Sharma for India Today
A September 25 article in India Today, reported on a cold front which significantly reduced temperatures in Kashmir and delivered the first snowfall of the season to that district of India:
Snowfall in the higher reaches of Kashmir and rains in the plains have ended a prolonged dry spell and brought down the minimum temperature significantly in the valley, officials said on Monday.
Snowfall was recorded in higher reaches of south Kashmir, including around the cave shrine of Amarnath and Gulmarg in north Kashmir, the officials said.
…
The precipitation has brought down the temperature significantly, with the minimum temperature in Srinagar settling at 10.8 degrees Celsius on Sunday night, down from 13 degrees Celsius a night earlier.