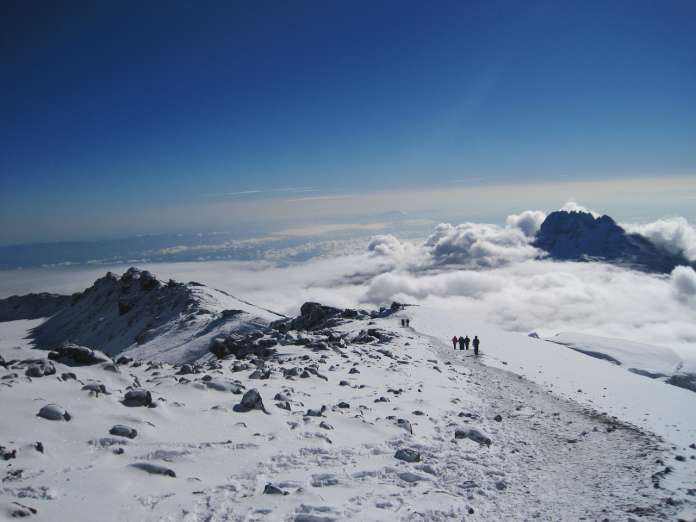 Uhuru Peak, Mount Kilimanjaro's summit, is experiencing well below freezing temperatures and snow as this report is written, with the same forecast for the remainder of the week, according to the Meteobox.
Mount Kilimanjaro, in Tanzania, is famous for its snow-capped peak. Based on current weather reports, the "Snows of Kilimanjaro" will be expanding this week, with heavy to light snow forecast to fall fairly steadily each of the next ten days. During this time period, temperatures are forecast to range between -7 and -9°C. 
Spring may be arriving in the Southern hemisphere, but winter lingers at Uhuru Peak.