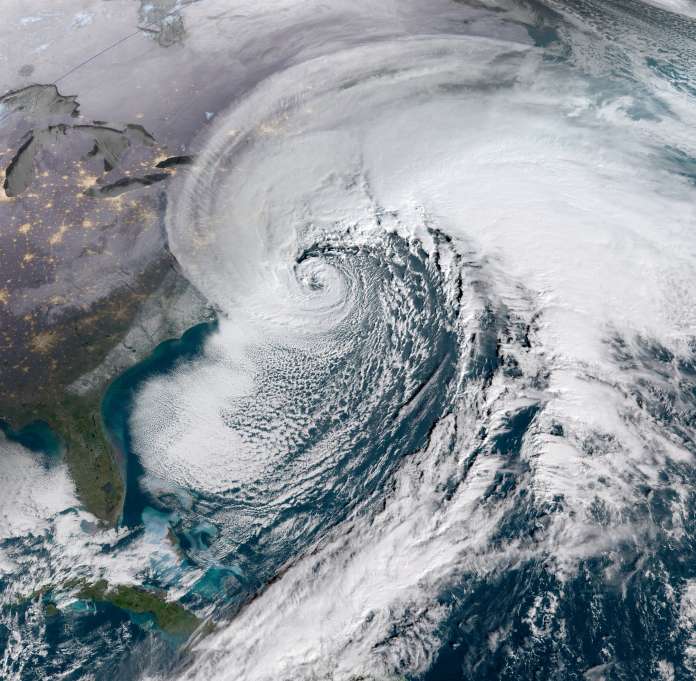 Boston.com is reporting that multiple maps run by the National Weather Service indicate a that severe Nor'easter is expected to hit Massachusetts late March 13. It is likely to dump heavy snow across the state and wider New England, which, combined with high winds, could cause dangerous blizzard conditions.
The National Weather Service (NWS) has issued Winter Storm Warnings across much of New England, predicting that a powerful Nor'easter will roll into Massachusetts on Monday, March 13 and continue to batter Massachusetts, New Hampshire, and Maine through Wednesday at least.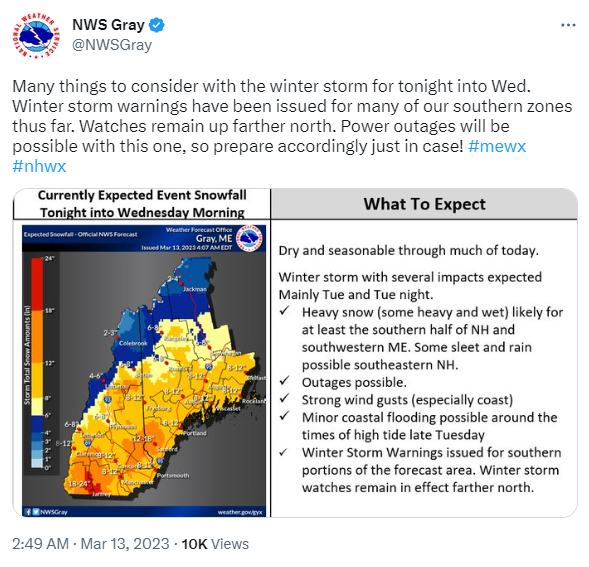 The NWS warned that dangerous travel conditions are likely and power outages are possible.
In a tweet from Boston 25 meteorologist Shiri Spear wrote, "… THIS IS A LONG STORM …."
Schools across Massachusetts and New Hampshire announced early closures on Monday and cancelled classes for Tuesday, March 14, in anticipation of the storm, which Boston 25 reports could drop up to 18 inches of snow in some locations, which combined with heavy rains in areas that remain above freezing could make travel hazardous.