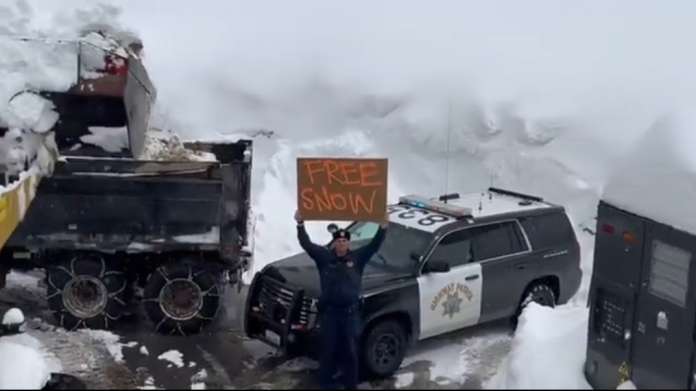 Above: California Highway Patrol in Truckee, CA is asking people to come take free snow.
Earlier this week, the San Francisco Chronicle reported:
Following a nearly two-week series of storms that dropped more than 15 feet of snow in parts of the Sierra Nevada, the official numbers are in. Lake Tahoe has received more snowfall as of March 6 than in any other season — or at least any season since 1971-72, the earliest year for which the UC Berkeley Central Sierra Snow Lab on Donner Summit has daily measurements.
As of March 6, the Snow Lab has measured 580 inches, or just over 48 feet, of snow since Oct. 1.
As seen in the table, at over 580 inches of snow, this winter is tops for snowfall accumulation to date since 1970.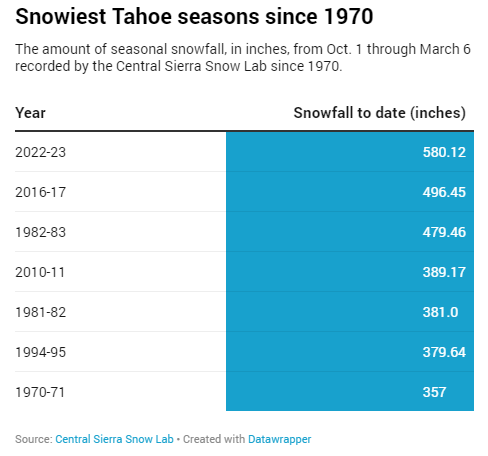 The Central Sierra Snow Lab (CSSL) reports on Twitter:
How does this year compare to the record?
Currently, this is the 9th snowiest year since the #Snow Lab was built in 1946 and the third snowiest year since 1991 (1995 and 2011 were bigger). Overall, our snowiest winter was 1951/1952 with 67.65 feet of snow!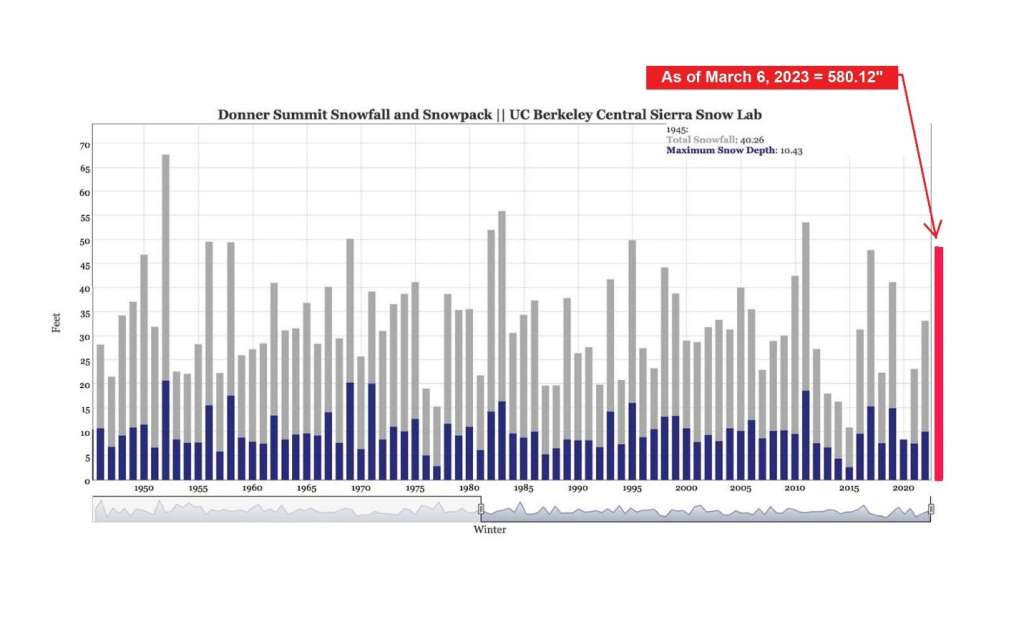 Meanwhile, another storm is coming. Seen in the graphic below, a "pineapple express" style atmospheric river is expected to dump epic amounts of rain and snow on California Friday through Monday. The CSSL will likely receive additional heavy snow from the storm. Rain from the storm, at lower elevations, may melt snowpack and increase the risk of flooding.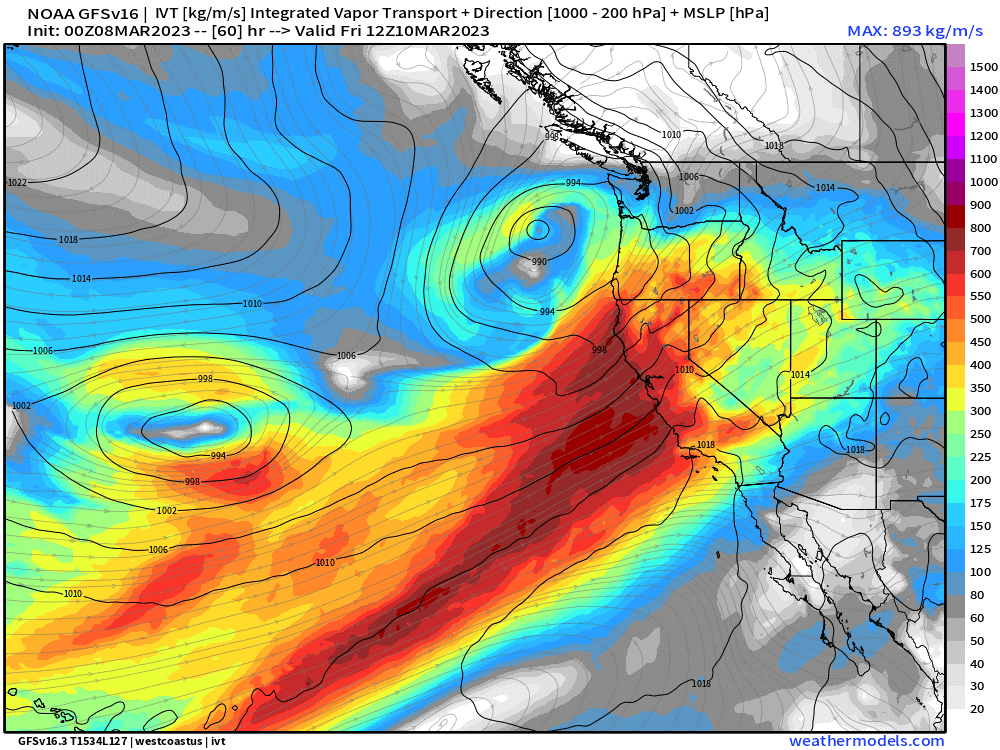 It is quite possible that with the passage of the newest storm, CSSL will meet or exceed the 1951/1952 winter record for snowfall.