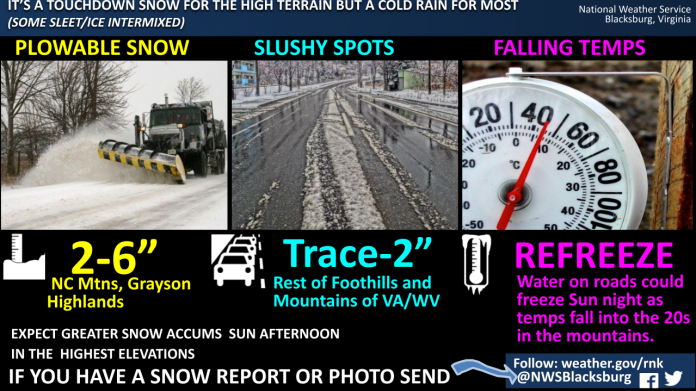 The U.S. National Weather Service (NWS) issued Winter Storm Warnings for numerous
counties and towns in Virginia, West Virginia, and North Carolina over the weekend.

According to reporting from WDBJ 7, counties and towns in the central blue ridge mountains spanning both Virginia and part so North Carolina were warned to expect heavy precipitation, at times. The NWS said much as five inches of snow were expected to fall in some areas along with 3 tenths of an inch of ice in the form of freezing rain. The mix of freezing precipitation combined with winds gusting up to 35 miles per hour prompted the Winter Storm Warning.

Winter Storm Advisories were issued for other areas in the region including large swaths of Virginia and West Virginia, where lesser amounts of snow and ice were expected.