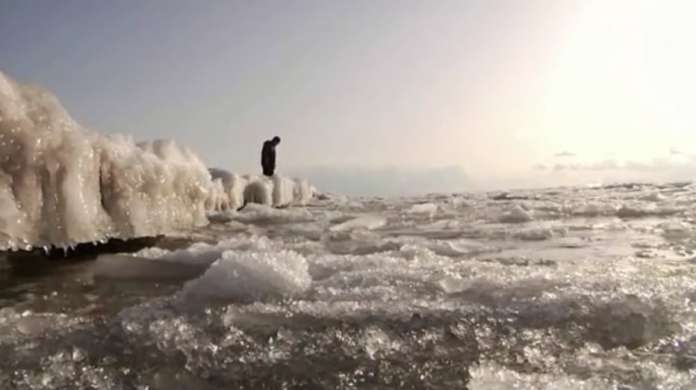 On January 14, Kyrgyzstan's "lake which never freezes," froze, reports Reuters.
The lake's name, Issyk-Kul, means "warm lake" in Kyrgyz, a name given the lake because it never freezes due to its depth and the natural warmth of its waters. That was before temperatures lower than -30℃ (-22℉), highly unusual for the area, settled into the region for an extended period of time.
Reuters interviewed a local resident, Taalay Orozakunov, who said he and his neighbors had never seen the lake freeze before.
"On January 14 the lake froze," Orazakunov told Reuters. "The ice goes about 150 meters (492ft) from shore to the center of the lake.
"There were huge ice-boulders … [i]n some places the ice was 1.5 metres (5ft) thick," continued Orazakunov.