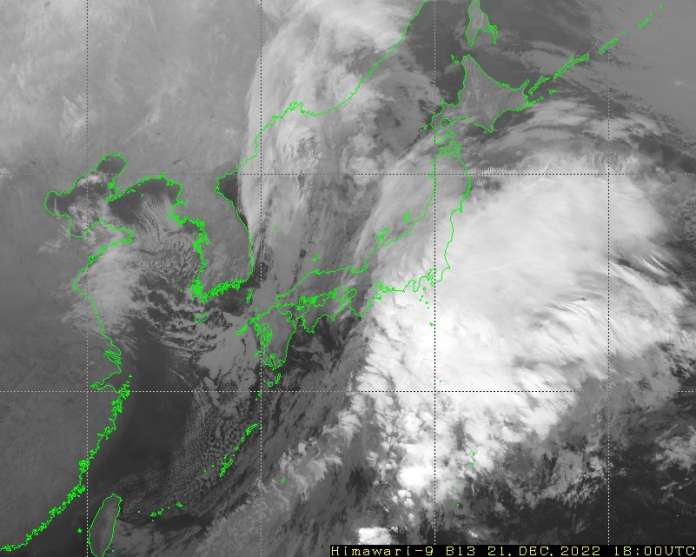 Satellite image above from the Japan Meteological Agency (JMA) shows the cold front which produced heavy snow is now headed out to sea.
Heavy snow in northwest Japan clogged highways and resulted in at least one weather related death and numerous injuries on December 19 and 20, according to Japan Today.
"Heavy snow in coastal cities from Monday through Tuesday in northwest Japan has stranded hundreds of vehicles overnight on highways while disrupting local train services and causing electrical outages," Japan today reported. "An 85-year-old man died after falling into a drain and five others were injured due to snow-related accidents or snow removal work, the Niigata prefectural government said."
The local governments have called on Japan's Self-Defense Forces to help open two national highways after more than 800 vehicles were stuck overnight on them Tuesday.
Heavy snow downed power lines, causing electric power outages in some areas and disrupting morning train service.
Three cities in Yamagata and Fukushima prefectures registered over 1 meter of snow accumulation within a 24-hour period, the highest ever recorded at those locations.
Even as one part of Japan digs out from a record setting winter storm, Japan's Meteorological Agency (JMA) said that a second snowstorm accompanied by extremely cold temperatures was likely to strike coastal regions along the Sea of Japan, from December 22 through December 25. The JMA warned residents in the coastal areas likely to be impacted by the second storm to prepare for traffic disruptions and possible power outages.