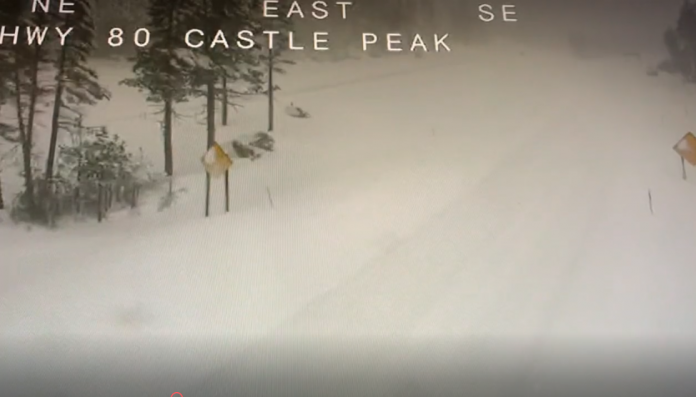 A major winter storm has battered Northern California on its way inland to the mountain west and northern great plains.
The National Weather Service issued winter storm warnings for the Sierra Nevada mountains, where, as reported by Fox News, a winter storm has already dumped between four and six feet of snow, causing accidents and forcing road closures. The heavy snow was carried on winds exceeding 100 miles per hour, creating dangerous conditions.
The Weather Channel reports that this winter storm, named Winter Storm Diaz, is driven by an atmospheric river event. The storm is expected to eventually bring wet weather across the United States, including snow across the nation's norther tier.
Reporting on the storm CNN writes:
The blockbuster storm will begin in the West with heavy snow, gusty winds, and coastal flooding, then move eastward, threatening potential blizzard conditions in the Midwest and tornadoes in the South.
Winter weather alerts are in place for more than 10 million people across nearly a dozen states from California to Minnesota Sunday.
Snow could top out at 1 to 2 feet in the Rockies, and 3 to 5 feet in the Sierras by the end of the weekend. Heavy rain will also be notable in the West, particularly in California, where flooding concerns exist through [December 11].
The storm is expected to have such widespread impact it is dominating local and national weather coverage.
CBS News says, "[t]he National Weather Service said in a statement that the storm's 'impacts will be widespread from north to south with numerous winter weather-related advisories in effect.'"