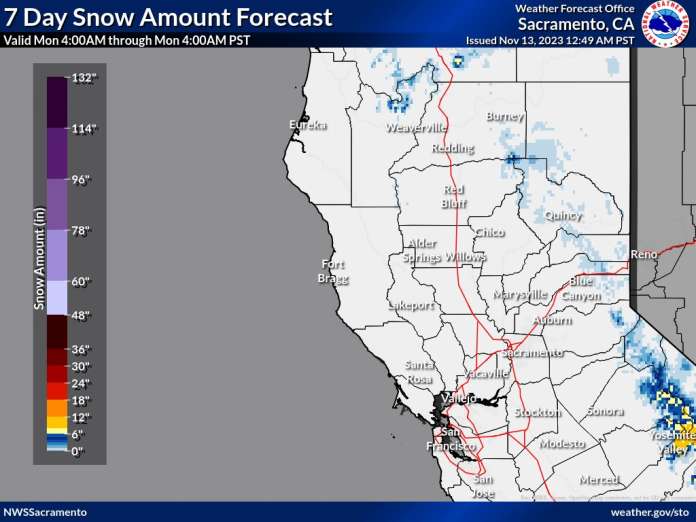 Image above: snowfall forecast map, heaviest snow is expected in California's central Sierra Nevada mountain range.
AccuWeather reports on a large Pacific storm heading into the State of California:
Another stretch of wet weather is in store for the West Coast, this time eyeing California. AccuWeather meteorologists say that rain, gusty wind and even mountain snowfall can accompany the storm anchored offshore.
…
Forecasters say this storm may bring accumulating snowfall to the higher elevations of the Sierras, with the best chances generally above 8,000 feet.
The National Weather Service (NWS) in Sacramento said in a statement on Twitter:
Predicted snow totals over the Sierra and southern Cascades have decreased since yesterday, with the highest snowfall expected to be south of I-80. Snow levels are currently anticipated to be at 7000-8000 feet, and there is a 10-40% probability of 4+ inches at pass level.
In addition to the snowfall forecast map seen above, the NWS provided a helpful  map of forecasted rainfall amounts: