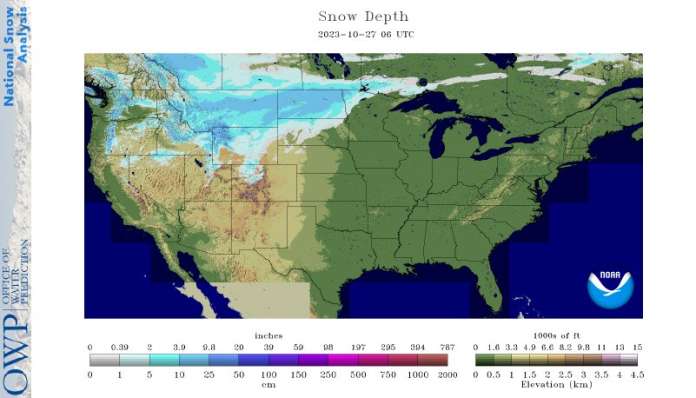 A recent early winter storm that passed through the Pacific Northwest and Northern plains has left its mark in the form of the first significant snow of the fall. As seen in the map above from the National Weather Service National Operational Hydrologic Remote Sensing Center (NOHRSC) snow has covered that area. According to NOHRSC, the coverage represents 14.8% of the contiguous United States as of this writing.
In Wyoming and Montana, Yellowstone National Park received quite a bit of new snow.
On the Yellowstone National Park Facebook page, they report,
We've received about 12″ of snow from this storm, and it's still coming down. While our crews work hard to plow the roads, we thought we could share a few wintry photos.
Heads Up! Travel to and in Yellowstone National Park not advised due to winter storm; Hazardous road conditions and temporary closures
Travel to and in Yellowstone National Park is not advised due to a significant winter storm.
Some park roads are temporarily closed due to winter weather and hazardous driving conditions.