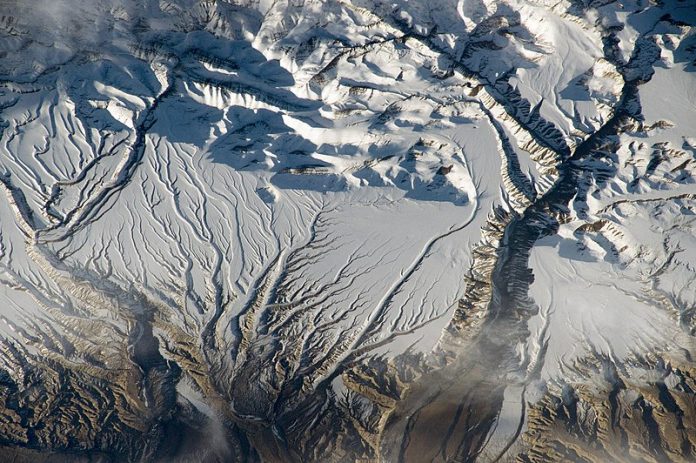 Large areas of northern India have seen unusually cold temperatures and been battered with repeated rounds of snow in October, with the snow fall in some areas unprecedented in 40 years for the regions.
The Tribune of India reports that on October 16, the mountain ranges in Shimla, Sirmaur, Mandi, Chamba, and Kullu experienced a cold wave that delivered -5.0℃ and lower. The cold temperatures were accompanied by snow, which in some areas was the first snow ever recorded in October since consistent records have been kept.
"Lahaul and Spiti, Kinnaur, Rohtang Pass, the Churdhar ranges, Jalori Pass, and Jot (Chamba) received snowfall, while Narkanda, Kharapatthar, and Hatu Peak in Shimla district received snow for the first time in October as per the record available," Director of the Shimla meteorological office Surinder Paul told The Tribune.
Even lower lying areas experienced average temperatures two to six degrees below normal for the season, with maximum temperatures dipping to 15 degrees below the seasonal norm.
Elsewhere in India, The Hindu and NDTV reported that the same cold front dropped sufficient snow to disrupt traffic in the mountainous regions of Kashmir.
"A layer of white blanket covered the mountain passes connecting the Kashmir Valley to Ladakh through the Sonamarg route and the Poonch through the Mughal Road," reported The Hindu. "Several inches of snowfall enforced a closure of these highways for traffic, officials said."
Commenting on the snow amounts and impact, Electroverse notes:
A foot of snow has been recorded in the higher reaches of India's Himachal Pradesh as winter sets in early.
Across the state of Shimla, early season snow has been a feature, with impressive accumulations settling across the likes of Rohtang, Madhi, Lakkar Mandi, Dalhousie and Kullu, with 12 cm building at Jalodi Jot.
Most impressively, the state capital Narkanda along with Hatu Peak have received their first October snowfall in recorded history. Snow. While 10 cm (4 inches) clipped Mandi's Shikari Devi, breaking a snow record that had stood for 40 years.
Aut-Banjar-Sainj Highway-305, Rohtang Pass and Atal Tunnel have been blocked by the snow. With the infamous Manali-Leh Road, while seeing a brief reopening following a 3-day closure, was closed again 2pm Monday [October 16].