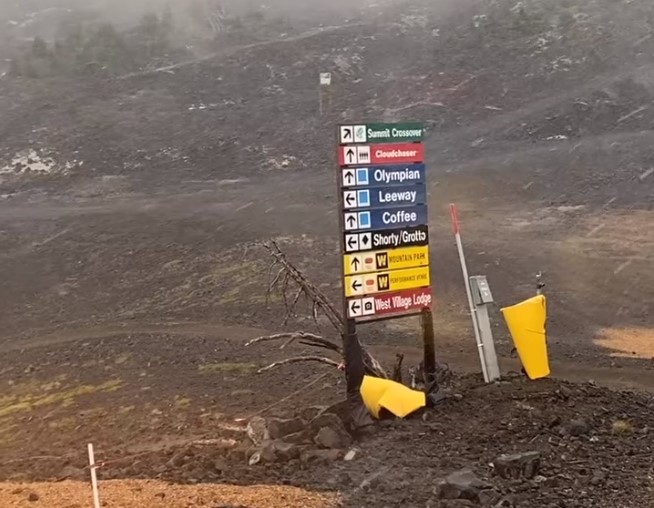 Image: screenshot of video taken by the Mt. Bachelor Ski Patrol.
Mount Bachelor, near Bend, Oregon, has recorded its first snowfall of the season. A September 23 report on Instagram by the Ski Patrol there shows video of the first snow in progress.
The snow was brief, and temperatures are now back above freezing. But, according to forecasts for Mt. Bachelor from the National Weather Service, the agency expects more snow to fall there over the next few days.