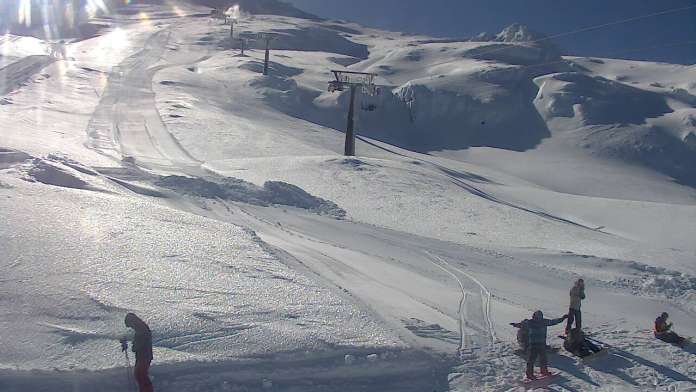 The New Zealand Herald (NZH) reported that with recent snowfall Mt. Ruapehu on the North Island currently has the deepest snow base of any location on Earth. The NZH writes:
The snow has been so good that Tūroa is currently recording the deepest base in the world according to Snow-forecast.com, a website dedicated to all things skiing and boarding around the planet.
A snow-forecast Facebook post said: "@mtruapehu in New Zealand reports the world's current deepest base at 255cm (102″), with their groomer's snow satellite data reporting snow pockets as deep as 8 metres (26 feet)."
Ruapehu Alpine Lifts, which manages the ski field at Mt. Ruapehu, says it is planning to reopen the ski area, from the top slopes to the base, once avalanche work is completed.
Even the base of the mountain has more than 130 cm of snowpack.
Mt. Ruapehu is not alone in receiving recent snowfall.
Looking at the data from the Met Service on mountain and park conditions shows that almost every mountain range and ski area on both New Zealand's North and South Islands is currently experiencing below freezing or well-below freezing temperatures and all but a couple of locations have received snow in the past week.
Many ski fields have more than 120 cm of snow at their upper reaches, with several fields even reporting more than 100 cm of snowpack in their lower fields. The Met Service is also forecasting additional snow for most of the popular snow parks in the coming week.