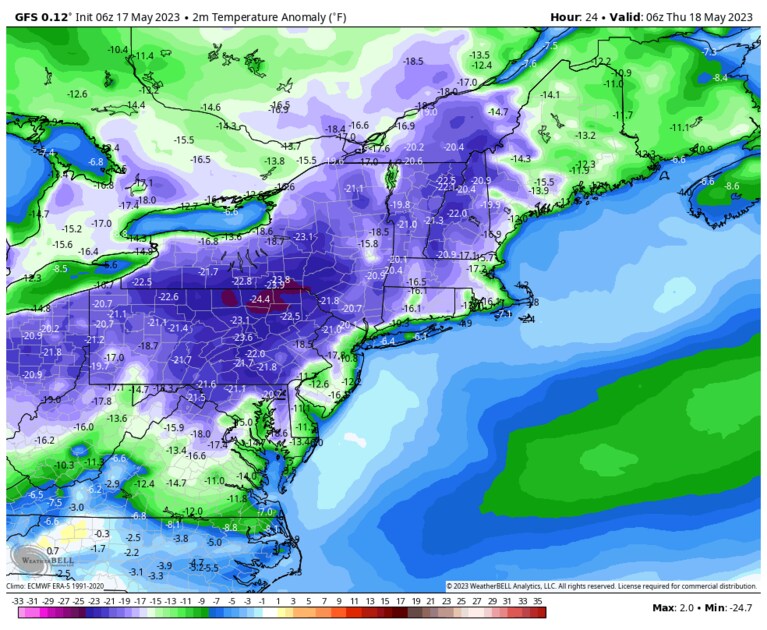 Image above: Temperatures in most of New England were well below normal on May 18.
WCVB-TV reports that record cold temperatures and heavy rain in February and May this year are going impact the coming fall apple and peach harvest, among other fruits and crops. WCVB notes:
Record-low temperatures in February destroyed the peaches. In May, the cold weather damaged the apple crops.
"Most of the apples that suffered this type of freeze and whatnot actually just fell off," Fitzgerlad said. [referring to Bill Fitzgerald, sixth-generation owner of Mann Orchards]
A summer of heavy rain events that damaged the squash, sweet corn and pumpkin crops was the final blow for what has been a year to forget for farmers.
Mann Orchards, located in Meuthen, MA, announced that, due to the May freeze and resultant crop damage, there will be no pick-your-own apples this year.