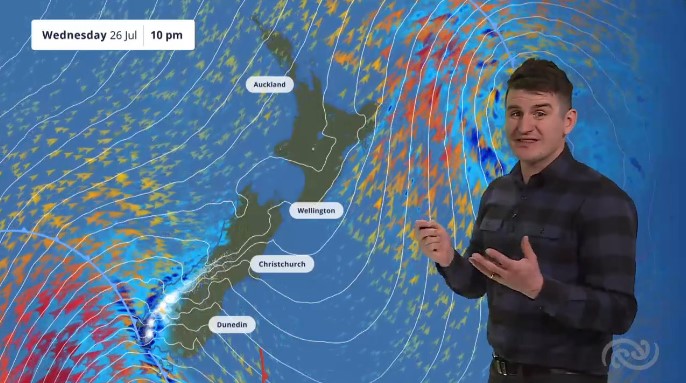 New Zealand's Weather Watch and the MetService are both warning that a strong cold front accompanied by gale force winds will rake the country's North and South Islands in during the last week of July.
"A classic cold front is moving up NZ over the next 24 hours bringing a burst of S to SW gales to some areas and snow for the mountains and ranges – as far north as the Gisborne Ranges," reported Weather Watch on July 24.
Reporting on the same cold front, Newshub wrote, "Kiwis will need to get a blanket out or wear an extra layer over the coming days with a cold front expected to see temperatures plunge."
Because of the high winds the temperatures are likely to feel colder than they actually are, as "strong southwesterlies will make wind chill a big factor,"according to the MetService.
Along with cold temperatures and high winds, the winter weather system is predicted to deliver snow to mountainous regions in the country, with the weather service issuing "road snowfall" warnings for many roads across the country.