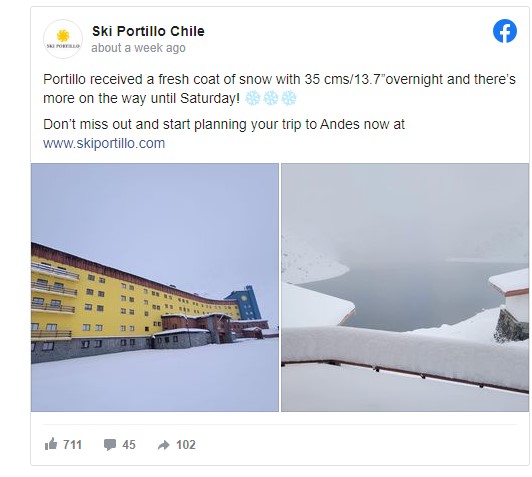 The first major snowstorm of the season has blanketed parts of Chile, and the country's ski resorts are cheering, according to Powder.com. The operators of Ski Portillo, a major ski resort in Chile posted the message and pictures seen above describing the situation on Facebook on June 22.
A storm predicted for later in the same week was expected to dump as much as five more feet of additional snow, just in time Ski Portillo's opening on July 1.
And the snowfall was not localized to the mountainous area where Ski Portillo is located, rather, as Snow Brains reported in a pictorial essay:
Winter has finally made its way to South America, with significant accumulations for northern resorts this past week and more on the way.
Chile has been seeing some deep early season totals as of Thursday, with 15in (38cm) reported in Portillo and 12in (30cm) for Valle Nevado.
The map from below from Open Snow, shows the broad area of snowfall across Chile and the estimated depths: