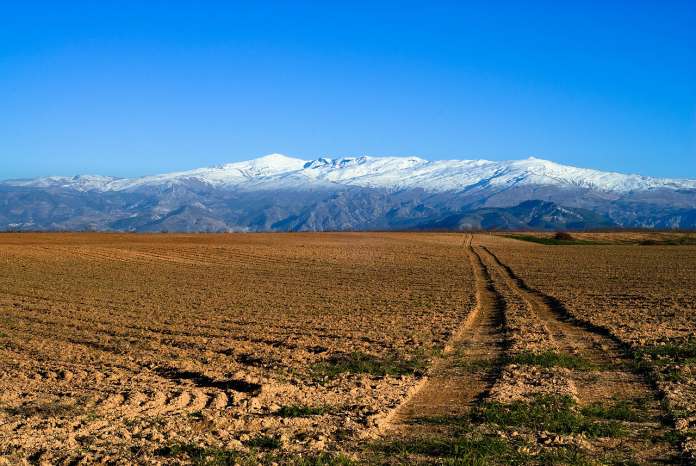 Image: Spains Sierra Nevada Mountain Range, via Wikipedia by Antonio Morales García from Granada, España – Huellas
"Snowfall on the verge of summer in the Sierra Nevada, southern Spain," announced the headline of a story at Sign of the Times (SOTT).
It seems that late spring winter storms delivered several inches of snow, partially making up for southern Spain entering the spring with little snow cover on the ground.
As Electroverse also reports, "the Sierra Nevada mountain range –located in the Andalusian province of Granada– is witnessing "significant accumulations," reports Meteored, courtesy of @websierranevada, with "more of the same expected in the coming days."
Multiple videos from @websierranevada told the tale of a late May multi-day storm front delivering freezing temperatures and snow despite the pending summer.