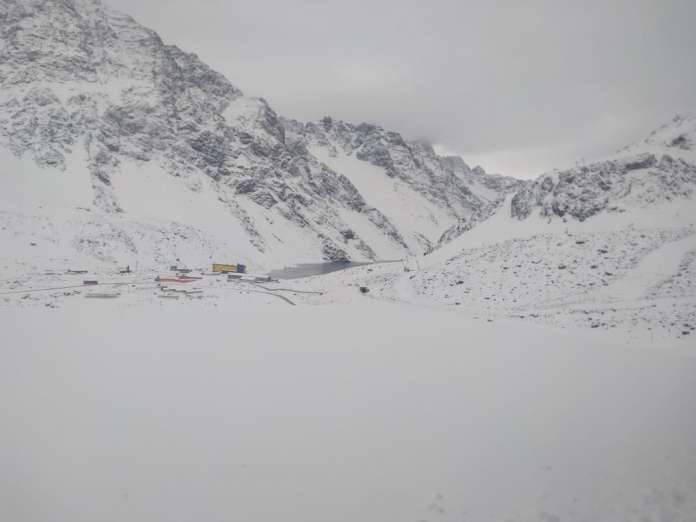 Image above: The Paso Internacional Los Libertadores complex remains CLOSED due to heavy snowfall in the high mountains. Via Los Libertadores Twitter Feed

Heavy snowfall and wind in Mendoza, Argentina, and across the Andes mountains, led to the closure of the International Pass between Argentina and Chile over the weekend which trapped thousands of tourists in Mendoza according to news reports.
More than 6000 Chilean citizens drove into Mendoza for shopping and tourism before the storm, and have since been unable to return to their home country due to the compulsory closure of the Cristo Redentor passage. Clarín reports that Argentina's Meteorological Service "issued a yellow alert in the Andean zone due to strong winds and snow in the mountain range."
On the day of the closure, the Cristo Redentor pass information twitter account posted that the temperature was -5°C.  By Wednesday afternoon, the International Pass accumulated 50 cm of snow, and is expected to stay closed until snowfall ceases and snow removal is completed.