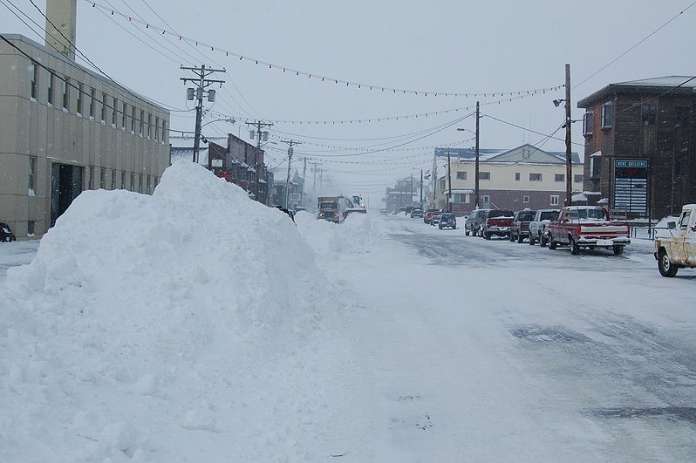 Nome, Alaska was colder and snowier in April 2023 than it normally is.
With an average temperature of 8.4℉, April 2023 was Nome's coldest April since 1985, and the third coldest on record going back more than 100 years.
Rick Thoman, a climate specialists with the Alaska Center for Climate Assessment and Policy at the University of Alaska Fairbanks, told KNOM AM 780 that the 8.4℉-degree average is significantly below what is normal for Nome in April.
"That is 14 degrees below the normal," Thoman said. "It's not the coldest April that we've ever had; 1985 was significantly colder."
"Unless you're almost 100 years old now this was the either the second coldest or coldest April that you've lived through," said Thoman.
Thoman notes that Nome did tie a single day cold-temperature record.
"On April 8, Nome airport did get to 30 below, and that tied the all-time record," Thoman said. "Temperatures were not as far below normal (during) the second half of the month, so that pulled up the average some. It really was quite a quite a cold April."
The cold was accompanied by heavier than normal snowfall for April.
"Snowfall this winter has also been record-breaking," writes KNOM. "The snowfall at Nome airport this winter (December through April) was about one-third greater than what was seen during the same period in 2021 and 2022."