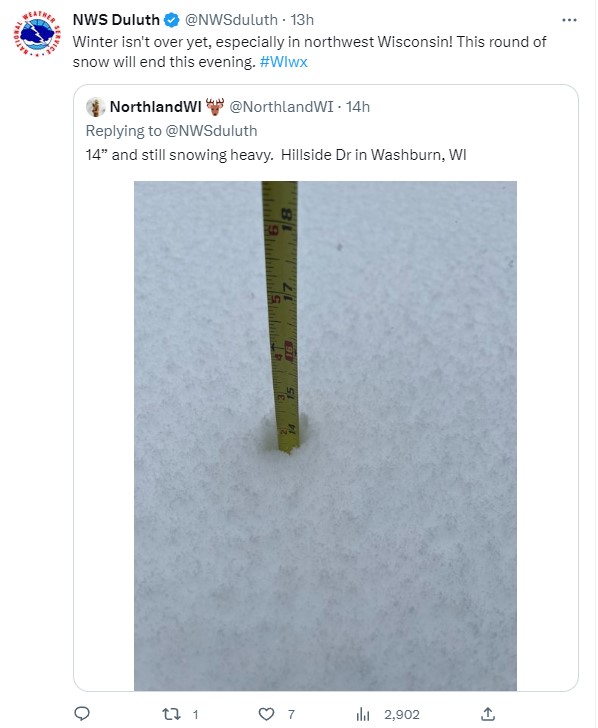 A late season winter storm dropped more than a foot of snow in some parts of Wisconsin Sunday night into Monday morning, with up to 22 inches of snow in parts of Wisconsin. Elsewhere, on Monday, The National Weather Service in Duluth, MN noted snowfall was accumulating rapidly in Minnesota.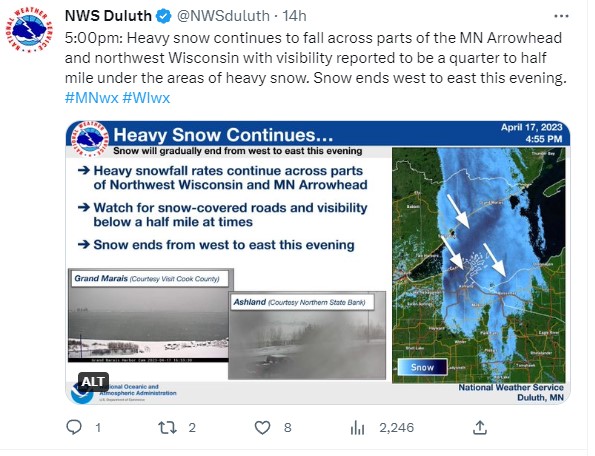 Meanwhile in Chicago, the NWS there noted "Temperatures to be 20 degrees below normal today & accompanied by strong winds. Snow showers…"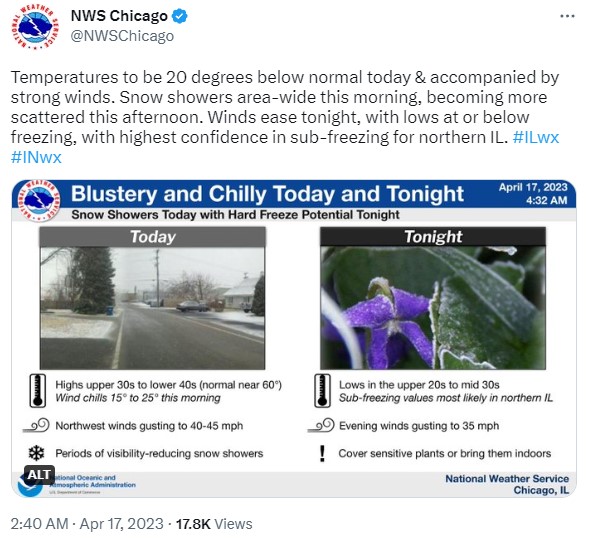 A NWS map of snowfall accumulations showed snow up to 6.8 inches deep in Northeastern Iowa, and significant amounts through Wisconsin and Minnesota.