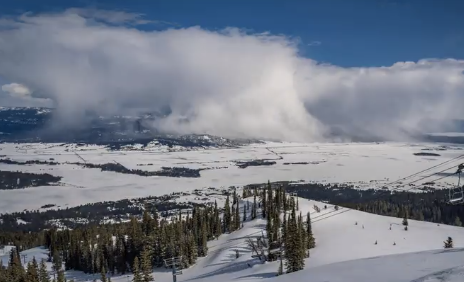 On April 13, Boise, Idaho broke its snowfall record for that date when more than an inch of snow fell, said Yahoo.News, which reported:
Boise doesn't typically receive an inch of snow in a single snowstorm in April. In fact, it only happens about once every six years.
But Thursday morning stamped 2023 in the record books as one of those years.
Treasure Valley residents woke up to about an inch of snow Thursday, while Bogus Basin received another four inches as the ski resort's winter wonderland continues.
Thursday morning's snow did break the record for snowfall on April 13; the previous record was 0.3 inches in 2022.
The National Weather Service told the Idaho Statesman that the snow was the result of a low-pressure system that brought "rare" cold air into Southern Idaho from the north which collided with another air front, producing precipitation.