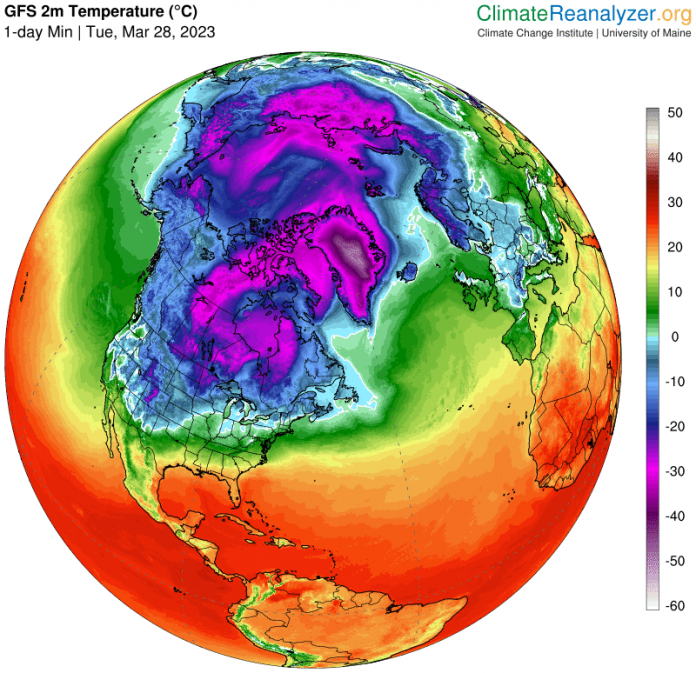 A report on the Discover Estevan website advises that at new record-low temperature has been set for that Canadian city, besting the existing record by -1.4°C (-2.5°F). Reporter Andrew McCormack says:
Estevan has never been colder on any March 28 than it was in 2023, at least as far back as Environment Canada's records go.
You might have needed a little extra coffee if you were trekking out at 3 a.m., as the temperature in the Energy City was -25.8°C (with a -37°C windchill). The previous record was -24.4°C in 1964.
That new record low temperature of -25.8°C equates to -14.4°F.
The temperature map above shows that a vast swath of central Canada is experiencing well below normal minimum temperatures for late March, reaching values as much as 40 degrees Celsius below the average for this time of year.