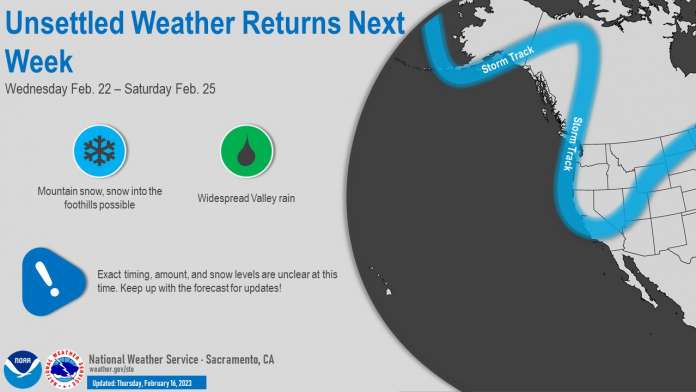 After a few weeks of respite from the powerful atmospheric river that brought massive amounts of rain snow to California, it appears the storm track of the jet stream is about to take aim again. The National Weather Service (NWS) in Sacramento said yesterday in a Tweet:
"We're keeping an eye on a possible pattern change and the return of rain and snow for the middle to end of next week. Exact timing, amounts, and snow levels are unclear at this point."
Earlier in the week, NWS forecast models suggested a return to a wet and cold pattern for the western United States. The new 8 to 14 Day Precipitation Outlook valid for Feb 22-28 is showing potential for above normal precipitation for the interior of Northern California.