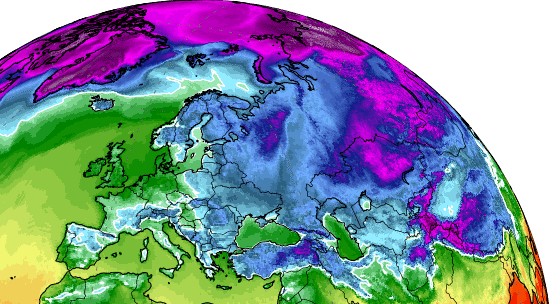 Inclement winter weather conditions, bitter cold and snow, widely reported to be hampering the earthquake recovery efforts in Turkey and Syria, are widespread across the region.
Electroverse reports extremely cold temperatures are widespread across the Balkan region of Southeastern Europe, including in, Bosnia, Hungary, Montenegro, Romania, and Serbia.
Temperatures as low as -26°C Kosanica (Montenegro), -23°C Sjenica (Serbia), -21°C Karajukića Bunari (Serbia), -20°C Sokolac (Bosnia), and -19°C Žabljak (Montenegro) have been recorded. In Întorsura Buzăului, Romania low temperatures of -31.1℃ were recorded. And at a weather station on the Bükk Mountains in Hungary temperatures fell to -23.9℃ on February 9.
Lebanon has not been spared the cold weather either. Monitors there, like those maintaining the Lebanon Weather Forecast page on Facebook, have posted numerous pictures of heavy snow coating cities and towns there.
One person reporting from Lebanon tweeted, "Heavy #snow in northern #Lebanon 🇱🇧, especially in the Bsharri and Keserwan Districts [Cazas] above 1,000 m. Snow depth of up to 120 cm were observed in Hadchit (1,400 m) and much more at higher elevations." A second person commenting on the bitter cold and snow depth at Mount Hermon which straddles Lebanon, Syria, and Israel, commented, "The top of Mount Hermon today. Nice day for the beach!!"
The winter weather and heavy snow is making the already hard lives of Syrian refugees in Lebanon, even harder.