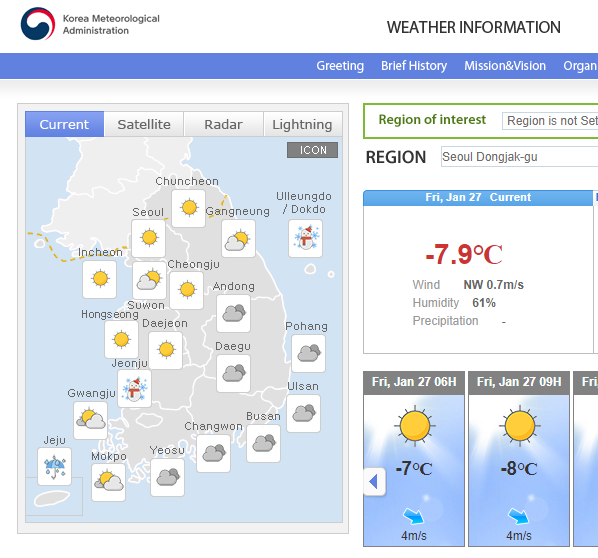 CWR recently mentioned a new all-time record low in China; other parts of Asia are also suffering under abnormally cold temperatures.
Electroverse reports:
Arctic air intensified across the Korean Peninsula Tuesday morning (Jan 24), with ALL of the region's weathers stations dropping below the freezing mark.
Seoul, South Korea's capital, logged a finger-snapping -16C (3.2F); while in North Korea, authorities have issued 'extreme cold' weather alerts with the mercury set to continue to plunge, even below -30C (-22F) in the north where electricity is uncommon.
It is all part of a larger cold wave pattern that has hit Afghanistan, Russia, China, Korea, and Japan this past week.
KOAM has this headline: Afghanistan, China, Japan battle dangerous lows as record cold hits Asia showing the extent of the cold wave.