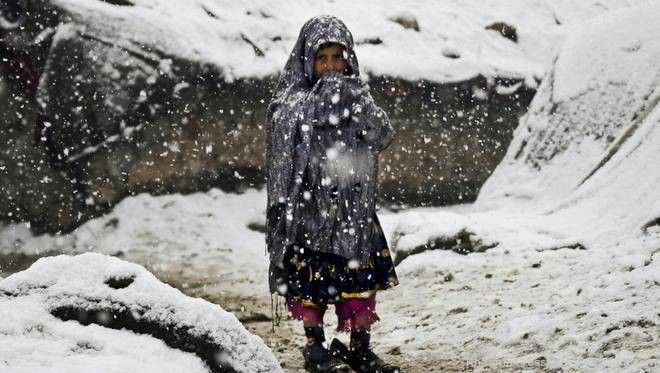 CNN reports that temperatures plunged to 18℉ below zero across much of Afghanistan, remaining exceedingly cold for nine straight days.
At least 78 people have died in freezing conditions in Afghanistan in the last nine days, a Taliban official said [on January 18], deepening a humanitarian crisis affecting millions of people now living under the control of the radical Islamist group.
Shafiullah Rahimi, a spokesperson for the Taliban's Ministry of Disaster Management, told CNN that along with the loss of human life, more than 77,000 livestock had also frozen to death in recent days.
Temperatures fell as low as minus 28 degrees Celsius (minus 18 Fahrenheit) at the end of last week … well below average for this time of year ….
The United Nations Office for the Coordination of Humanitarian Affairs in Afghanistan said that the extreme cold, combined with the loss of livestock, lack of access to fuel for heat, and warm clothes places an additional 21 million people across Afghanistan at risk of hunger and weather related injuries, illnesses, and death.