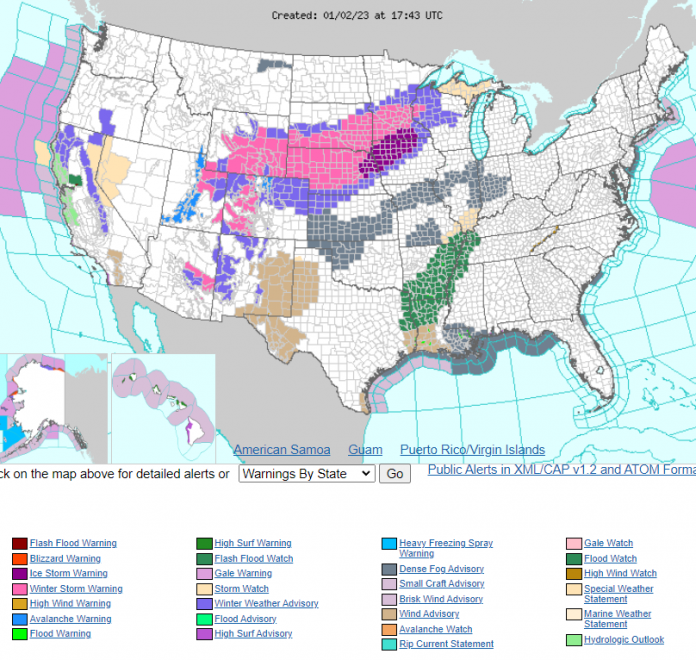 The National Weather Service (NWS) has issued Winter Weather Alerts for a large section of the Rocky Mountain and Great Plains states to begin 2023.
"A powerful storm system that is expected to bring a multi-day severe weather outbreak to parts of the South this week will also impact the northern Plains and Upper Midwest as that region deals with heavy snow and ice," writes Fox News discussing the NWS's alerts. "The winter storm is expected to impact the region through at least Wednesday with heavy snow, sleet and freezing rain."
The year's first winter storm originated on the West Coast, particularly hammering California to close out 2022 with heavy rain and snow in some areas. It is expected to persist through January 3 and possible January 4, delivering 8 to 12 inches of snow or more to parts of South Dakota and Minnesota, while dropping lesser amounts of snow as far east as Marquette, Wisconsin and a small portion of Michigan's Upper Peninsula.
In a tweet, the NWS said it expects Nebraska and Iowa, in particular, to be hard hit by ice, issuing Ice Storm Warnings for large parts of both states.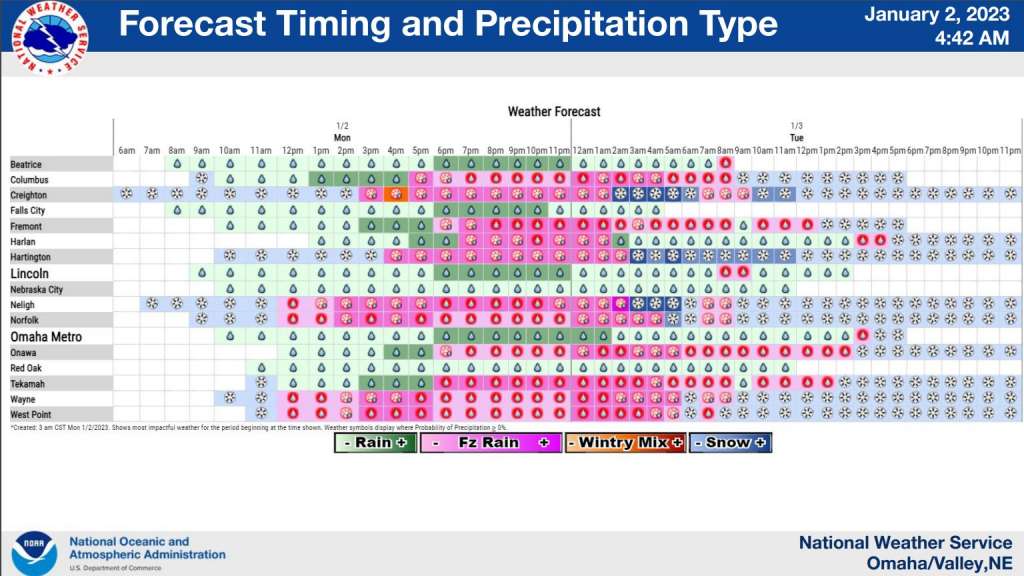 According to the Denver Post freezing rain and mist had already begun making travel hazardous in the Denver metropolitan area and other parts of the state by January 2.
A winter storm brought freezing drizzle and some snow to the Denver area Monday morning, making for slick roads and rough travel conditions.
The Interstate 25 corridor saw between a half-inch and two inches of snow overnight, which was followed by patches of dense fog, mist and freezing rain.
"It's making for icy conditions on the roads out there," said Russell Danielson, meteorologist with the National Weather Service at Boulder. "And we're actually going to see that continue for a good portion of the day."