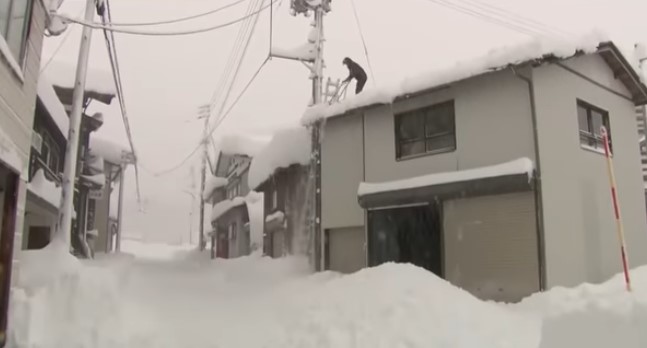 Fox News reports that a second round of heavy snow and cold weather has once again resulted in deaths in Japan.
The first round of winter weather related deaths came during a snowstorm on December 19 and 20, as reported in Japan Today. Japan's Fire and Disaster Management Agency reports that the second storm, which struck over Christmas weekend, resulted in 17 deaths and nearly 100 injuries.
"Officials warned residents to exercise caution while removing snow from their homes," writes Fox News. "Many of the recent deaths occurred when people fell while getting snow off of their roofs when snow fell onto them from their roofs."
As was true with the previous week's winter storm, the snow was so heavy that it downed power lines and resulted in travel disruptions, from canceled flights due to unsafe conditions and trains lacking power.