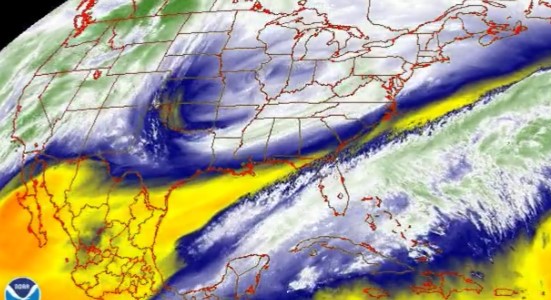 The Daytona Beach News-Journal reports:
Temperatures dropped down into the 20s early Sunday morning across northern and central Florida and a hard freeze warning is in effect until 9 a.m. Monday for the Big Bend and Panhandle area.
It didn't break the record for coldest Christmas, although in many areas wind chills may make it feel that way. It's probably in the top five, behind the Christmas of 1989 and the Christmas cold wave of 1983, which still holds the record for most of the country.
Elsewhere, the National Weather Service in Tallahasse, FL said in a Tweet that many cities in north Florida saw low temperatures in the teens over the last three days saying:
The lowest min temps over the last 3 days (12/24-12/26) ranged from the mid-teens to low 20s w/wind chills down to single digits! This #Christmas period was one of the coldest for us. Many preliminary records were broken or challenged!