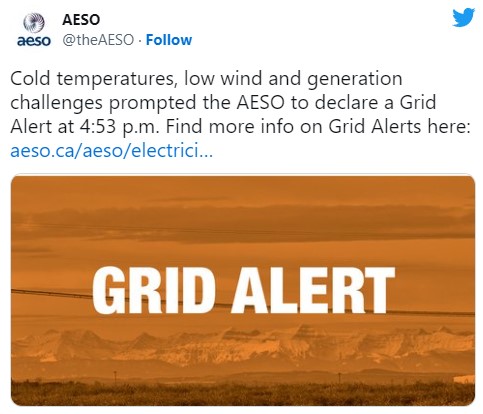 Record setting cold temperatures in Alberta have resulted in record setting demand for electricity across the province, prompting the Alberta Electric System Operator (AESO) to issue "Grid Alert[s]" and calling on residents to conserve energy to avoid widespread, unplanned outages, reports the Calgary Herald.
"Several areas of the province set record lows for Dec. 19 and 20," said the Calgary Herald. "That included a low of -38.7 C in Red Deer and a low of -43.2 C in Jasper on Tuesday, and a low of -38.9 C in Banff on Monday." High winds made the temperatures feel even lower.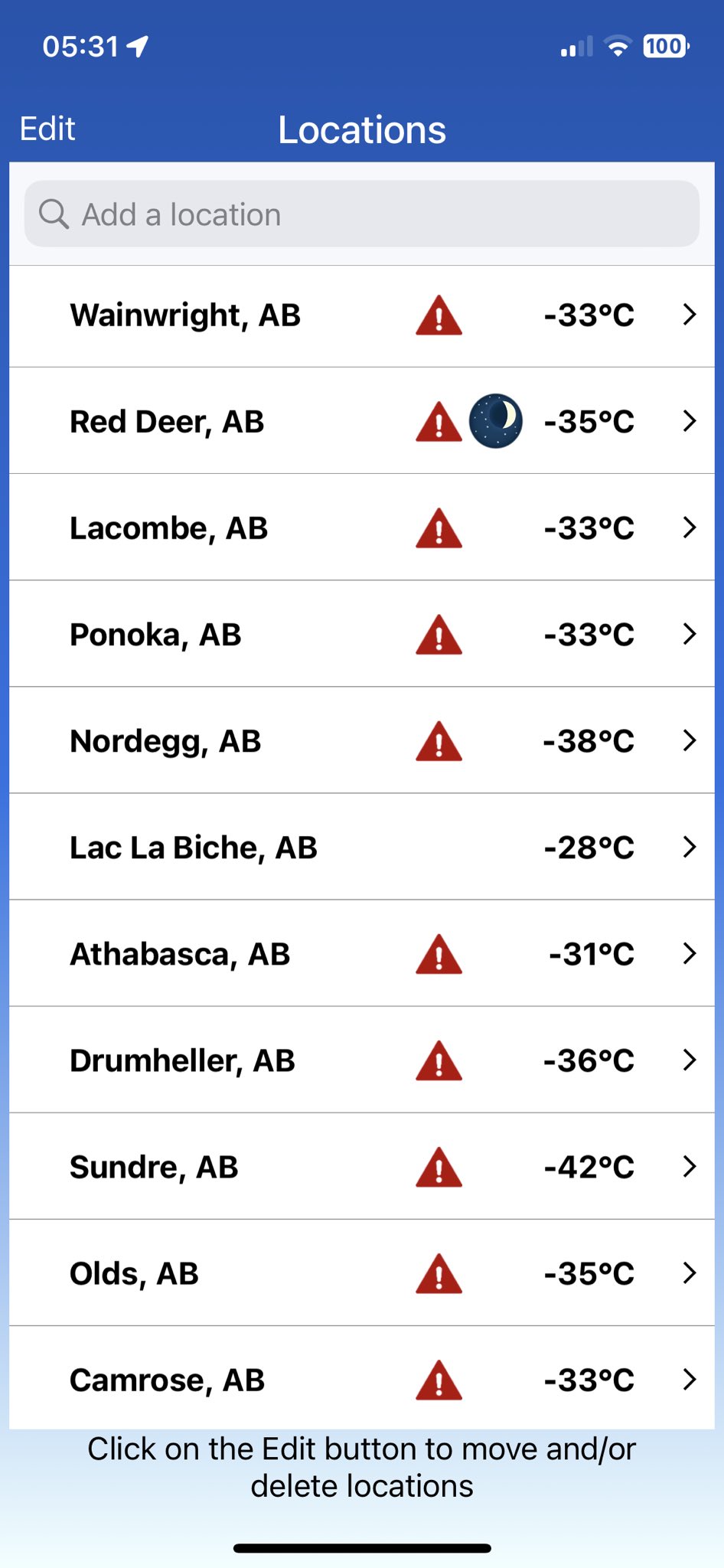 The extreme cold resulted in widespread school and zoo closures, school bus service being temporarily discontinued, even skiing and snowboarding being cancelled at WinSport Canada Olympic Park.
The AESO reported electricity consumption set a new record, 12,187 megawatts during the hour of 5 p.m. to 6 p.m. on December 19, surpassing the previous record peak hourly demand of 11,939 megawatts, recorded on Jan. 3, 2022.
The record setting demand driven by the extreme cold forced the AESO to issue grid alerts on consecutive days. During those alert periods, the agency ramped up emergency electric power reserves in order to avoid unplanned outages, while requesting that customers "reduce electricity use to help mitigate the possibility of 'more serious emergency measures' being needed to maintain the system, steps which could include rotating power outages," writes the Calgary Herald, describing various winter emergency measures taken by local and provincial authorities.