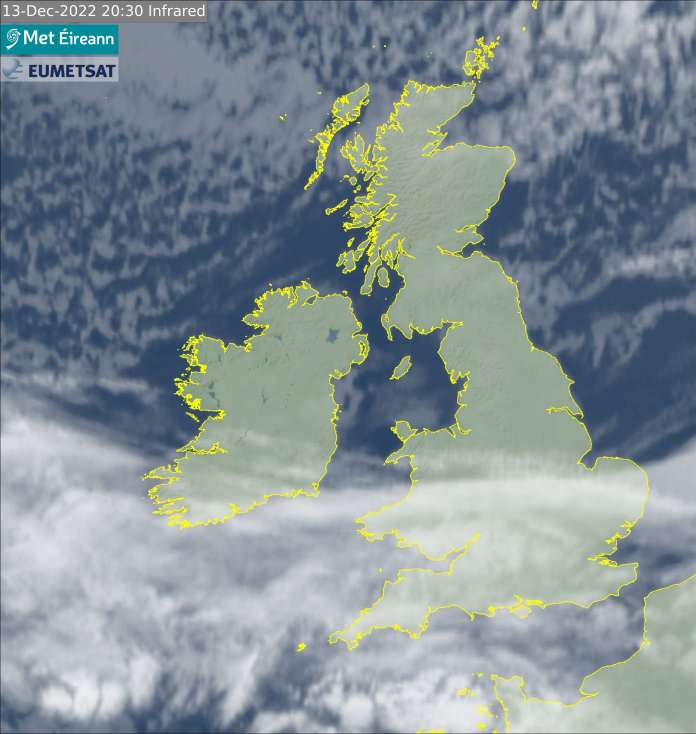 The Irish Mirror reports on a new cold record and an upcoming winter storm:
Ireland recorded its coldest day since 2010 on Monday as temperatures dipped to -7.2°C in Athenry, Co Galway.
On the island of Ireland, a weather station in Co Down recorded -9°C early on Monday morning.
The chilly milestone was reached early on Monday while the maximum temperature reached anywhere in the country was a mere -3.1°C in Ballyhaise, Co Cavan.
In addition, the Irish Meteorological Service, Met Éireann, is predicting more cold weather ahead:
"[T]emperatures could plummet even lower … with Thursday night looking most likely to be the coldest of the week," wrote Met Eireann. "Remaining very cold through the week with widespread sharp to severe frosts and icy stretches."
Met Eireann also warned that the cold temperatures are likely to be accompanied by various types of frozen precipitation.
"Some showers of hail, sleet and snow will occur, mainly near coasts. Accumulations at lower levels are expected to remain low. Freezing fog will occur at times, with winds remaining light over land," The Irish Mirror reports Met Eireann saying.