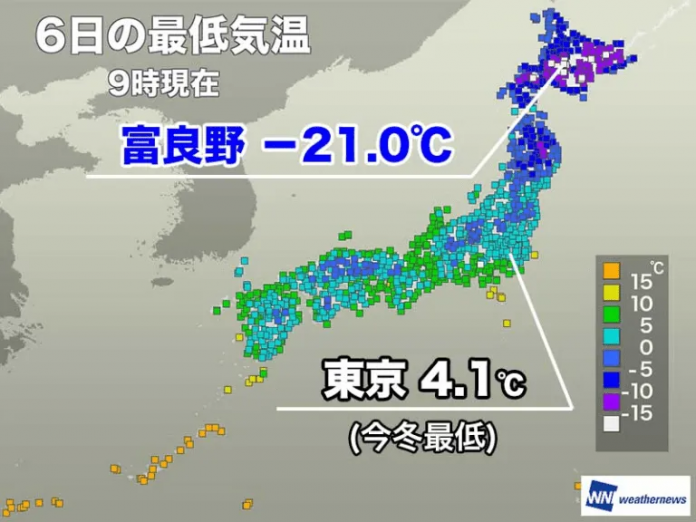 WeatherNews reported a low temperature of -21C (-5.8F) registered in Furano, Hokkaido, on December 7, well before such low temperatures normally arrive in the areas. As Electroverse notes, this was the first subzero temperature recorded in Japan for the season.
The cold temperatures have been accompanied by moderate to heavy snowfall with as much as 3.3 feet on the ground in some areas and snow continuing to fall.
On December 8, the Japan Meteorological Agency (JMA) had "Gale and Snow" advisories in place for the Hokkaido: Rumoi and Hokkaido: Ishikari regions. The JMA issed "Heavy Snow" advisories for five other regions in Hokkaido and Aomori.
Ski resorts in Niseko and Furano report some ski runs are open, with ongoing snowfall and below freezing temperatures being recorded at the resorts.