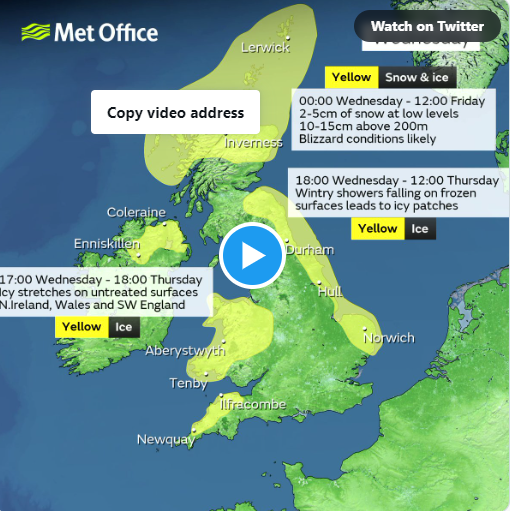 The UK Met office is warning of a severe winter weather front striking the British Isles.
Yellow National Severe Weather Warnings for ice and snow have been issued for parts of Scotland, Northern Ireland, Wales and the east coast, and South West England. Showers will turn more wintry with an increasing risk of snow as the week progresses, particularly in coastal areas or over higher ground. There will be widespread frosts with temperatures falling to as low as -10°C overnight in isolated spots by the end of the week.
More severe weather warnings may be needed as we head through the week. Keep up to date on the latest weather warnings on our website.
In anticipation of the pending severe winter storm the UK's Health Security Agency issued a Level 3 Cold Weather Alert covering England through December 12th.
The Daily Mail refers to the cold front as the 'Troll of Trondheim,' referring to the fact that the present cold front is arriving from Norway, with the severe cold expected to bring heavy snow and blizzard conditions in its train.