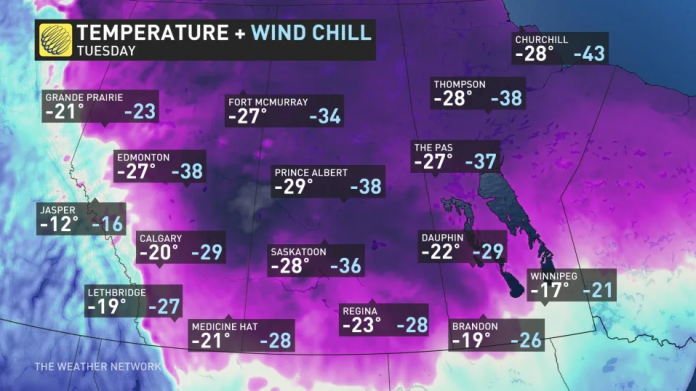 The Weather Network, via Yahoo News, reports on the developing cold outbreak to hit the Midwestern Canadian Prairies:
Another severe-cold outbreak is on the way for the Prairies this week, courtesy of the polar vortex.
The Arctic air will plunge south across the region with high temperatures in the mid-20s and low temperatures down into the minus-30s. Wind chills will also be extremely cold, making for potentially hazardous conditions.
The wind chill values from this outbreak are expected to go as low as minus 43°F as shown in the graphic above.