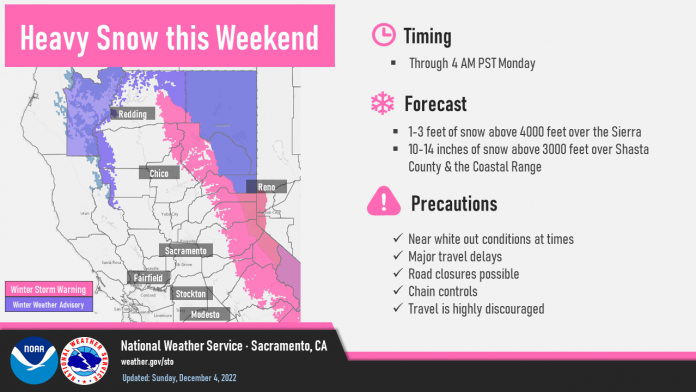 AccuWeather reports that heavy snow and high winds have pummeled California so far in December.
"It was a snowy start to meteorological winter across the mountains of California Thursday as a winter storm tracked across the state, and AccuWeather forecasters say that more snow is on the way," wrote AccuWeather meteorologist and staff writer, Brian Lada on December 3. "Winds gusted over 100 mph and over 24 inches of snow piled up in the mountains as a storm swept across California on Thursday, and another high-impact storm is on the way."
The snowstorm that initially arrived on Wednesday November 30, continuing into early December, forced road and highway closures in several mountain passes, including Interstate 80 at Donner Pass and Highway 50 at Echo Summit, due to snarled traffic resulting from accidents and vehicles stuck in high snow drifts.