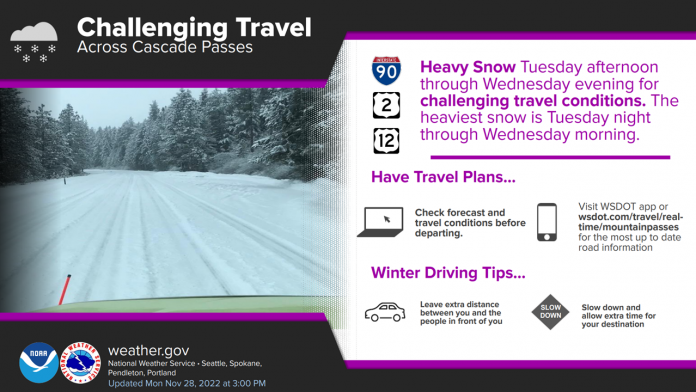 The National Weather Service in Pendleton Oregon has issued a winter storm warning for 1PM Tuesday through Wednesday.
Total snow accumulations of 8 to 14 inches expected, with the highest amounts near the peaks of the mountains. In addition, winds could gust as high as 35 mph, creating blizzard-like conditions on the east slopes of the Washington Cascades.
Road closures are likely.
This is in addition to snow from a previous storm on Sunday.
According to Portland staion KOIN-TV, "The snow really piled up Sunday night across the northern Oregon Cascades"