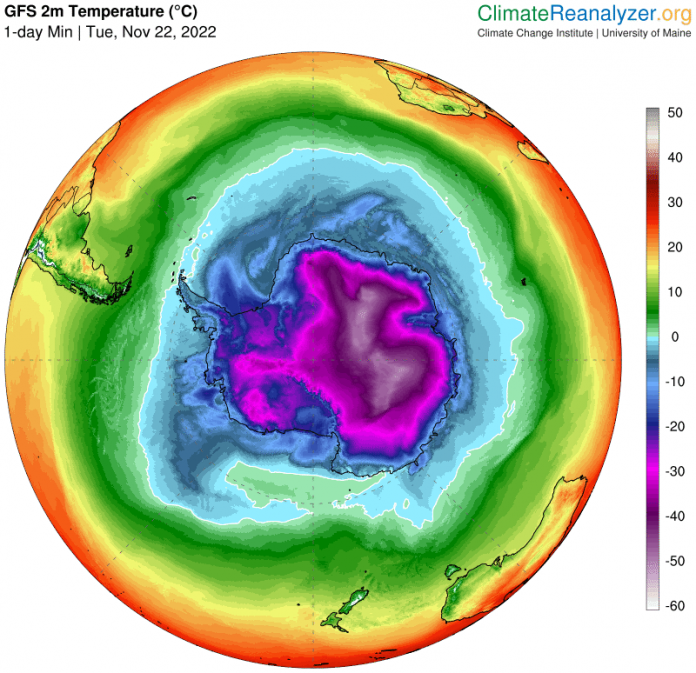 "Extreme cold records continue to tumble at the South Pole," reports the Daily Sceptic. "Three recent days – November 16th, 17th, and 18th – have recorded a daily record [for cold temperatures], with the 18th plunging to –45.2°C, compared with –44.7°C on the same day in 1987."
Antarctica set cold temperature records during the previous week, as well.
Antarctica's record setting cold spring seems to be a continuation of a trend of below average temperatures. The six-month winter period Antarctica experienced in 2020-2021 was the coldest since consistent records began to be taken there in 1957, writes the Daily Sceptic.