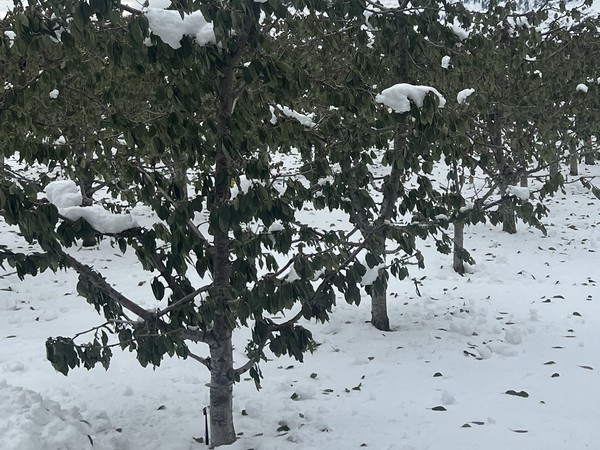 Fresh Plaza is warning early heavy snow and extremely cold temperatures is threatening fruit growers' crops in Canada.
"Recent cold temperatures and snow could put an early end to British Columbia's fruit season," reports Fresh Plaza.
Fresh Plaza reports that record lows for the Okanagan region were reached on the night of October 9 of -11℃ Celsius. Daytime lows also set records at just lows at 2℃ Celsius.
Balpreet Gill with the Oliver, B.C.-based Gold Star Fruit Company, told Fresh Plaza that apple, grape, cherry, and peach growers are all being affected by the early severe cold.
"Suddenly 10 days ago, the weather took a sharp decline and we've actually been experiencing very cold nights and snow," Gill told Fresh Plaza. "There's still crop on the trees so a lot of grape and apple growers now have their product covered in snow and they're having difficulty harvesting and are losing product on the trees. Finding labor is also a problem because working in -3℃ in snow-filled fields is difficult."
Beyond the immediate loss of crops, growers are also concerned with the impact on their orchards beyond this harvest season.
"With the trees still alive and with these negative temperatures, they're susceptible to bud damage or winter frost damage," said Gill.